About Our Center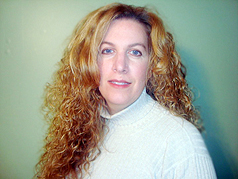 Lynn M. O'Dell-Pateman MA CCC-SLP created the private practice of Lynn's Speech Therapy Center in order to provide direct and immediate services to families on a one-one basis. The center opened in 2003 and has had a strong and positive following throughout the area community.
She is joined in her practice by three highly-trained speech therapists who share her love of children and expertise in oral-motor therapy. All therapists at our center hold a Master's Degree in Speech-Language Pathology, are certified by ASHA and are licensed by the State of New Jersey .

We at the Center have a strong belief in the use of oral-motor intervention as the primary basis for all treatment plans. Without the underlying muscle work, children often remain in therapy much longer than necessary. It is our goal to provide oral-motor therapy combined with traditional speech therapy to improve your child's communication skills faster, allowing them to graduate from therapy in half the time.
Sharing of goals and treatment strategies is often completed with school-based speech therapists and Early Intervention therapists to help align the team's objectives. This team-oriented approach allows for carryover to happen more quickly and for parents to stay motivated when dealing with two or more therapists.

The child always needs to be addressed as a whole and all therapists at Lynn's Speech therapy Center are knowledgeable about making appropriate referrals to Physical Therapy, Occupational Therapy, Neurological evaluations, Developmental Pediatricians, support groups, and area programs for children with special needs.
We offer convenient scheduling of Occupational and Physical therapy services through our partner office, Capable Kids Pediatric Therapy Center.
Parents often comment on the open nature of the Center and how it does not feel "Like a doctor's office"!
The Center is centrally located at 100 West Veterans Highway Suite 12 Jackson NJ 08527..
To schedule an appointment, please call us at 732-761-8400. We pride ourselves on being able to schedule convenient and timely appointments - THERE IS NO WAIT LIST AT OUR CENTER!
---
| | |
| --- | --- |
| Monday | 1:30 pm to 8:30 pm |
| Tuesday | 1:30 pm to 8:30 pm |
| Wednesday | 1:30 pm to 8:30 pm |
| Thursday | 1:30 pm to 8:30 pm |
| Friday | 1:30 pm to 8:30 pm |
---
The Center is out of network for some Health insurance plans so please check with your individual carrier to find out your particular coverage for speech therapy services. This varies widely from one insurance company to another and even within the same carrier.
We work with all clients to produce a medically-based report to submit to your insurance carrier to ensure the greatest amount of reimbursement. Typically our clients are eligible to receive 70 to 80 percent reimbursement on session charges after meeting their deductible. Sadly, speech therapy is the least-covered rehabilitative service and you may find that your carrier does not cover speech therapy regardless of where you go for treatment services.
Payment is due at the time services are rendered. We will provide you with a bill containing all of the necessary billable codes for you to submit for reimbursement to your insurance carrier.
Are you getting
our Newsletter?
They're free (and we won't share your email)